Eco Chic Adventure Lodge
24 Rustic Chic Cabins
Each cabin was built with natural materials from the area using wood, adobe and palm.
For nature and adventure lovers we assure the mud to stay outside your room and on the inside you get the pampering and confort you deserve after a day of action.
2 double beds and loft with 2 single beds
or
3 single beds (2 on first floor and 1 in loft)
Bathroom with shower
Terrace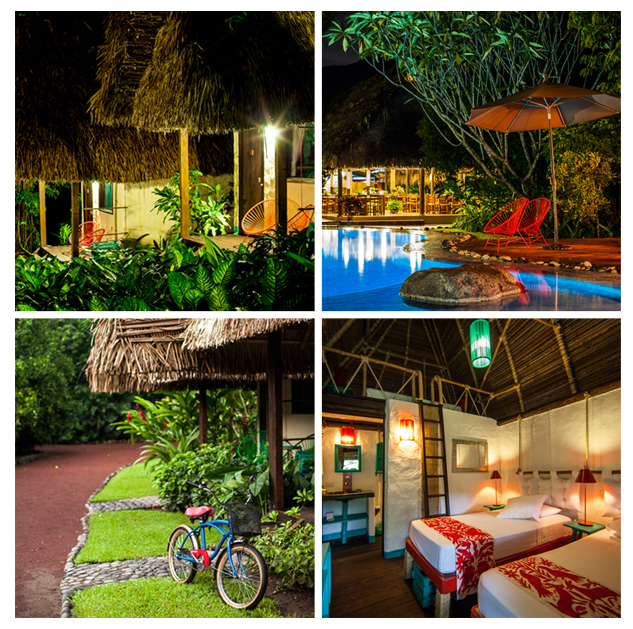 Glamping
10 Safari Suites
These exotic suites evoke the ancient expeditions to Africa. Immersed in natural tropical jungle, beautifully decorated on the inside, allowing the exterior nature to become the most important part of the decoration.
King size bed and optional extra bed or bunk
or
2 double beds
Open Bathroom with wooden deck shower
Terrace